[ad_1]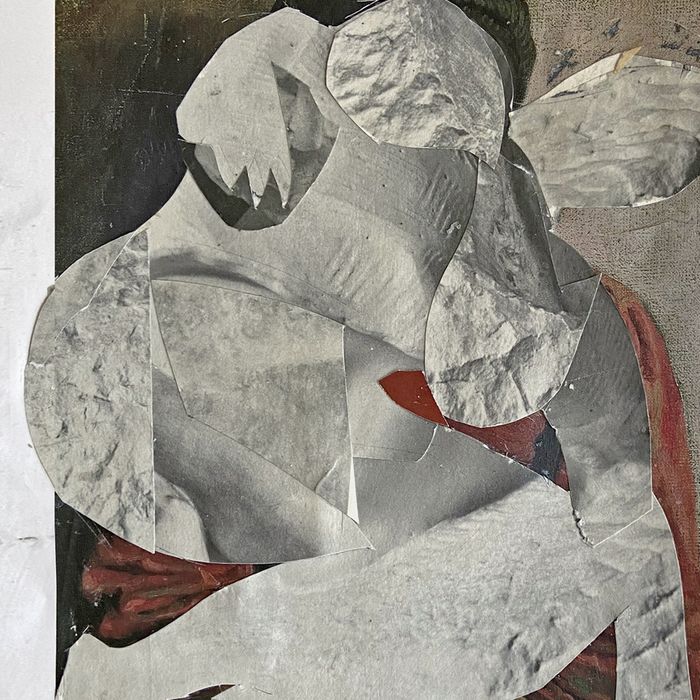 Photo-Illustration: James Gallagher
This week, an occupational therapist dips a toe into the dating pool, and invites a man over after her kids to go bed: 45, single, New York.
DAY ONE
8:21 a.m. I wake up peacefully. My kids are with their father, per our divorce agreement, so this weekend I'm alone. The nice thing is, I get sleep, and the chaos in my house (which is normally constant) is nonexistent. The not-so-nice thing is, I generally feel a little bit depressed when it's this quiet. The silence is a reminder that my marriage failed and my kids now have a somewhat dysfunctional upbringing.
9:30 a.m. I always get dressed to get a coffee. If I stay in my pajamas all day, I'm never motivated to do anything. So now I'm in jeans and a wool sweater, with a cappuccino in hand, walking back to my apartment.
10 a.m. I swipe through all the dating sites. I'd really like to meet someone. I have a weird hang-up around sex since my ex was a sex maniac. He wanted to fuck at least five days a week, and when I pulled back on that, he had an affair. Then he got caught, and I left him, and the rest is history. This all happened within the last two years. It's pretty raw.
3 p.m. The problem with online dating is it's all so loaded. The flirting is sexual; the pictures are sexual. I used to love sex. I was extremely sexual. I was bisexual in college and super fluid, and then I got married, and sex became a source of contention, and then a source of marital decay, and now I'm like — who am I, sexually?
7 p.m. I order Thai food. Rarely do I drink beer, but it goes so good with this food! I've been swiping on the dating sites all day and night and not one single person excites me.
9 p.m. I take out my vibrator, close my eyes, imagine an all-female orgy, get off in less than a minute, and fall asleep.
DAY TWO
8:05 a.m. My ex drops our kids off at the school bus stop and I meet them there too. I have their backpacks and lunches and all the mom things they'll need. The bus is the only interaction I have with my ex in person. I give my kids two huge hugs and send them on their way. My ex tries to make small talk but I don't want to bother.
12:30 p.m. So I actually have a lunch with a guy from online. He's driving in from Long Island to take me out. He's very cute in his pictures, but I'm not sure if he's funny or smart. I feel a little nervous waiting for him in this café, but I'm also hungry and excited for a nice lunch out.
1 p.m. The guy, let's call him Tony, is very attractive. He's sweet. He's very Long Island — masculine and gruff, rough around the edges. My ex was a deep and creative type. Total opposites. Lunch goes well. We hug good-bye. Not sure the chemistry was there for either of us.
4 p.m. Kiddos are home. The usual shit show of homework, snacks, mess, and madness. But goodness, I adore them so much.
8 p.m. I send Tony a short "thank you" text for lunch. He's hot. I should explore this more. I should at least find out if he's good in the sack. Right?
8:30 p.m. He writes back, "My pleasure. Next time, dinner?" To me, that reads, "Next time, sex?" I panic a bit and decide to put a pin in things until tomorrow.
DAY THREE
9 a.m. My work life has changed since my divorce. I was an occupational therapist who worked part time when I was married. Now I need to clock in more hours, not just for money, but so I'm busy. My kids are getting older. I'm too young to be home doing nothing. So I took on some hours at a rehabilitation center.
The night before I started here, a few weeks ago, I had an epic sex dream about fucking a doctor and nurse — at the same time — my first day on the job. They took me into the doctor's office and seduced me. It was like a classic porno with the uniforms on and everything. Sadly, as I look around, I can confirm that no one is exactly sexy here …
3 p.m. I leave work for the day to get my kids. I'm tired. At the bus pickup, I start talking to another dad. He's adorable. I like his personality. Very friendly. I can't tell if he's married or not.
"Are you married?" I blurt out. "Happily, yes! Why?" he says. I feel like an idiot. "Good for you," I say, and walk away. Ahhhh!!
8 p.m. As I'm tucking my kids in, I think about looking for women online instead of men. I'm literally reading them their bedtime books, thinking, "Do I want a relationship with a woman? Do I want pussy, not cock?" Sorry, just being real!
10 p.m. I'm up later than usual looking at my options in terms of women online. I'm not sure. I'd like to get married again and I'd like another husband. I feel pretty sure about that. The idea of fucking women scares me less than engaging in sex with a man. It's not that I'm scared of sex with men, I just feel like it always makes and then breaks everything. Sex is so heavy these days; it used to be so light.
DAY FOUR
11:15 a.m. I have a coffee date with a guy I've been talking to online, Miles. He's always traveling for his job, which is in the music business, so this is the best we could do for timing. We're meeting right near my job. The only reason I'm somewhat invested is because our divorces sounded similar and I think it would feel great to be with someone deeply empathetic to my situation.
11:50 a.m. Miles is a lovely man! He's a great listener, he's attractive and he smells nice. I always find it a little unsettling when a man is in his 40s and has never been married or had kids, but I try not to judge. I'm into him … I am!
12:15 p.m. He asks if I want a mimosa before I go back to work. I decline but I tell him I'd love cocktails with him in the future. He says absolutely … as soon as he's back from the West Coast, which will be in three weeks. Hate that!
5 p.m. Miles and I are texting. I feel happy. He says his dinner plans just got canceled. I know that really means his online date just flaked on him.
7 p.m. I text him that he should come over after the kids go to bed. He instantly says yes.
9 p.m. Miles shows up and kisses me hello at the door. It's on the lips — no tongue — but a really romantic and lustful kiss. I'm there for it! He has wine and flowers. We sit on my couch and talk a little more. We both know he's here for sex. I'm not sure what to do about that! I know that if we have sex tonight, I might never hear from him again. But I also know that I'm horny for him, and feeling comfortable physically with him, and maybe I just need to let loose a little.
10 p.m. Miles has been going down on me for what feels like an hour. He's not as good as he thinks he is at eating me out, but I appreciate the passion. I pull him up and ask if he has a condom. He doesn't. Things get a bit awkward, so I get on my knees and give him the best blowjob I'm capable of. He squeals as he comes and is somewhat horrified but I find it endearing.
11 p.m. When he leaves for the night, we hug tightly at my door. I know I won't see him for another three weeks, if I ever do see him again.
DAY FIVE
8 a.m. I don't know. I feel bummed out this morning as I get my kids off to school. I just feel too old for this morning-after stuff. Even if I had a morning-after glow (which I don't, really), it all feels so juvenile.
11:30 p.m. Miles has sent flowers to my office at work! Very sweet. The note says something like, "21 days and counting." Okay, so I guess we're going to see each other again. My negative thoughts take a turn for the better.
6 p.m. I've made an incredible lamb stew for the family. I post a picture of it on Instagram since my kids will not give me the validation I need for this gorgeous one-dish wonder. I contemplate sending a picture to Miles but that feels a little extra.
9 p.m. As I fall asleep, I realize I haven't done any online dating today. Miles has fully captivated my interest, which is a first since my divorce.
DAY SIX
9:20 a.m.…
[ad_2]

Read More:The Divorced Mom Who Isn't Quite Ready for Sexting Yet